Suffering hair loss as a result of a medical condition can be a stressful experience, but there is help out there. The Wig Lady offers a discreet and compassionate mobile wig service helping people with cancer, chemotherapy, alopecia, stress and other medical hair loss conditions.
We come to you with our mobile wig store. It has never been more convenient to purchase your wig. We strive to provide a hassle-free experience when you call on us. At The Wig Lady, we pride ourselves on our personal approach to customer service. You'll feel at ease throughout the whole process.
We service Sydney, Newcastle, Central Coast and Wollongong.
The Wig Lady provides a one on one service in the comfort of your home on a day that suits you.
Diane's expertise, selection and, most valued of all, her care and empathy were a godsend. She helped me maintain a positive outlook and feel good about myself.Thanks ver so much and keep up the great work

Eion Turnbull
23:43 09 Nov 23
The Wig Lady was great. She knew exactly what style would work for Mum. She was helpful & patient & took the time to make sure Mum knew how to put it on and care for it. I Highly recommend The Wig Lady. A big Thank you.


Lorraine Shalala
01:50 18 Mar 23
After finding out my mum was diagnosed with breast cancer, a friend of mine recommended we see Dianne, AKA 'The Wig Lady'. Dianne made the whole experience really relaxed and positive. From coming over to our home, to her vast range of wigs and warm, kind energy- we are so grateful for the entire service that was provided. The wig mum chose was so similar to her natural hair colour and style; fantastic quality and so easy to care for. Highly recommended.

Natasha Djurovic
22:52 28 Jun 22

Buzz Support
07:03 12 Jun 22
As a survivor of breast cancer, I was left with many side effects from treatments and surgeries. Hair loss was a major one. I had lost my healthy long hair thanks to chemo and now with hormone therapies and chemically induced menopause, my hair is now wiry and getting thinner by the day. I can no longer conceal the patches of baldness.I decided to explore the possibility of a wig. I had looked at them while in chemo, but they weren't very appealing then. I also didn't want to buy online and hope for the best, so I looked for a mobile service.In my search I found The Wig lady. After a phone call to Diane, I booked an in home consult.Diane was amazing! With her expert knowledge and help I was able to choose a human hair wig reminiscent of my pre cancer days natural hair. Diane was compassionate, attentive and thorough, explaining everything from how to put my wig on to caring for it.I really don't know why I waited so long to get a wig! It has bought back confidence that had long disappeared.I highly recommend Diane from The Wig Lady!

Ron & Tracy T
02:31 25 May 22
I am so grateful for the happiness and contentment that you brought my Mum today. As she recently lost her hair we were looking for a wig that made her feel her beautiful self and you made that happen. The in home experience that you offer your customers is priceless. Your range of products is absolutely exceptional and the guidance you provide makes it such a relaxing and welcoming experience. Thank you so much

Stephanie Fayad
06:12 09 Feb 22
I recently lost my hair due to chemo and was feeling down and out about how I looked. Not only did Diane get back to me so quickly. Diane came to my house and helped me pick out the perfect wig to make me feel and look like me again. I would highly recommend her services.Quick, easy, affordable, and a very compassionate person to help you find the perfect wig.

Claire Taylor
16:43 23 Dec 21
Diane was wonderful and made the appointment such a positive and relaxed experience.She bought along a great selection of wigs to choose from and I'm really happy with my purchase.Thanks Diane.for such a great service.

Pam Ibrahim
08:37 16 Nov 21
Thank you for your amazing service. My hair fell out today and I had client consultations, with no idea how I was going to make it work. Your package arrived today!! Next day in a pandemic, so amazing. The wig worked, I looked professional & sold tonight's kitchen. Couldn't have done it without you, much appreciated!

Melissa Logan
09:19 08 Sep 21
Delighted with my wig. Diane is a lovely lady with a great zest for life. Arrived almost bald and left feeling a million dollars. You can't ask for more than that.

Annette Davies
06:53 10 Jun 21
I can't thank Diane enough for helping me out with a new wig late Saturday afternoon.Why I haven't found her sooner I don't know.Very professional and the choice and styles are out of this world. I can't recommend this service enough I'd give 10 stars ⭐️

Camille Robins
07:40 30 May 21
For 20 years I have been putting up with thinning hair due to my reduced thyroid function. In 1 hour Diane gave me back my self-esteem and lifted my spirits, both my daughter and I teared up when we saw how much difference going from almost no hair to having a beautiful coloured and styled wig that suited me down to the ground. I have included a before and after. Forever grateful. Lots of Love Louise xxx

Louise Murray
00:11 27 May 21
Diane and her friend were so friendly, helpful and patient when I took my mum to buy her first wig as she's going through chemo. They took out four bags of wigs just so we can find our perfect one. Very reasonably priced compared to the wig shops we visited. Highly recommend.

The whole experience was such fun in what has been the most terrifying and stressful month of my life.Diane's warm and friendly manner made me feel like I'd known her for years.💛🙏🏻

I had a lovelly visit from Di today, her professional, kindness was out of this world! Nothing was a problem for her, she took time out of her busy schedule and my busy schedule to come and see me "which I lived in the west" me working fulltime was hard to meet up but nothing was a problem, Di I just wanted to say thank you for today I felt I had known you for years! Now losing my hair inst a big problem now that I have purchased one of your Human Wigs! ❤ Thank you

Karen Piazza
05:16 27 Oct 20
I can't thank Di enough for the beautiful service she gave us. My best friend organised an appointment with Di as i lost my hair through chemotherapy, Di was so accommodating shuffling her appointments to fit us in. Walking into Di's home was like walking in to a friend's home, she is so warm and friendly. Di is so experienced in what she does, it was so effortless to find the right wig. I just showed her the most recent photo of myself and she matched the wig perfectly. At one stage my friend and i were ready to settle on a style, but Di wasn't quite sure and she kept searching for the right one. I am so grateful that she did because its perfect. Thank you for making me feel like me again Di xx

Angela Tompkins
10:57 17 Aug 19
Diane was wonderful. She has lots of options including variety of headpieces and they're great quality and reasonably priced. She helped my mum find the perfect wig which she had ordered in especially. Also as Diane comes to you it was great to do the wig fittings in the comfort of our own home. I highly recommend.

Bree Colussi-Cox
23:02 06 May 19
Dianne paid us a visit as we needed a wig .. her professionalism in helping us chose a wig was so helpful. We thoroughly recommend Dianne x

Pamela Rogaris
05:08 03 Apr 19
My experience with Diane has been absolutely outstanding. Her professionalism and her caring approach in such a sensitive time for me was a true blessing. Especially, travelling out to my home. The wigs are of great quality also, as I keep going back for more.

Gizella Gherm
03:40 14 Feb 19
Amazing service by an amazing lady. Hundreds of wigs and headwear to choose from and a customised, very personalised service. As a chemo patient I have been to numerous other wig places in the city and only left in tears, today the level of professionalism and empathy made the process an enjoyable experience!! Thank you so much! I highly recommend the Wig Lady!! 👌🙏🏻

Julia Collett
12:28 17 Jan 19
Di is lovely and has so many options. Excellent service and variety. She is very honest and very reasonably priced.

Highly recommended for Dianne's friendly great service and beautiful wigs.

Wow what a relief it was to find such a lovely, genuine, and compassionate lady helping sick people! After being diagnosed with breast cancer and being told I would lose my hair in 2 weeks, the search began for a wig. After visiting 2 places (one in the city and one in Surry hills) and contacting many more, I was feeling disheartened and like I had been fed to the sharks. My friend also couldn't believe how pushy and insensitive these people were and the exorbitant prices they were charging. Just when I was thinking time is ticking and I probably have to give in and buy something from one of these shonks, my mother in law told me about Dianne the Wig Lady after seeing her on the Wellness TV show on the weekend. I looked her up online and made the call. Dianne was very flexible, despite her busy schedule and she fit me in the very next evening. Whilst Dianne has a no obligation mobile service where she drives all over Sydney, Wollongong, and even Gosford, after my experience and because I live close to her, I opted to go to her. I turned up at her house and she spent time showing me a range of different options and sharing lots of helpful advice on all things wigs. I think because Dianne has experienced what it is like wearing a wig when she lost her own hair, she is easy to relate to. She wasn't pushy and let me take my time. I didn't buy that night as I hadn't yet lost any hair. A few days later I rang Dianne to buy the wig she helped me find and we organised to meet up. Again, very easy. I'm all kitted out now and prepared for the worst with my new blonde bob wig. Thanks Dianne! You are truly special and I know you have helped many ladies over the years get through some of the toughest times of their lives. Well done!


Statewide Accounts
02:51 26 Oct 18
Good qualityTry on as many as you like!Sensible styles short and long

Kay Stinson
05:51 12 Sep 18
I called Di to help get Mum a wig for the cancer journey ahead and I could not have asked for a better experienceThe first wig she pulled out was perfect for Mum. She helped with tips and tricks for the road ahead without pushing more product on usThe product was fantastic but the experience was her special touch! Mum walked away with a fab wig and a smile on her faceThanks Di!!

Isobel Davis
05:05 26 Aug 18
I would definitely recommend 'The Wig Lady'. Having someone come to your house makes the experience so much less daunting as a cancer patient. The synthetic wigs looked and felt more real than I imagined. There were plenty of different ones to choose from and she had all the necessary accessories i.e. shampoo, brushes etc. on hand. We also had a good laugh and a cuppa, it was a great experience.

Trisha Golosky
07:02 21 May 18
What can I say but this beautiful lady answered my call and came to my house that night when I needed her most for my beautiful mum not only did she put a smile on my mums face but she made everyone around happy and changed us forever I'm forever grateful for the wonderful serviceWords cannot express how thankful and grateful I am you lite our whole families lives

Sparkles Sparkler
14:35 16 Apr 18
I am currently going through chemo and trying to organise a wedding. I had always envisioned having my hair a particular way and was not looking forward to the big day as I had very short hair. All other wigs I had tried on elsewhere were ill fitting and I thought I was never going to find anything. That's when Diane saved the day! Within minutes of being there she had picked a wig for me that was perfect in every way. I actually felt excited again about my wedding. Diane is amazingly relatable and makes you feel so at ease. I will be recommending her to my friends who are looking for wigs. Thank you so much!!

Marisha Petzel
07:31 16 Mar 18
Honestly phenomenal service and wigs. My sister found the perfect wig for her wedding, matched to her colour and style, and it wouldn't have happened without the experience and knowledge of The Wig Lady.Thank you for rescuing her hopes and making her feel wonderfully normal again on her very special day.

Natasha Margetic
06:08 10 Mar 18
Fantastic wigs. Lovely lady supplying a wonderful service and product.

Carol Browning
08:35 24 Jan 18

Rachel Callaghan
02:44 17 Jan 18
Great service, comes to your house. Has HEAPS of wig options plus other head wear accessories. Highly recommend!

Amanda Jayne Vass
04:30 03 Jul 17
600+ wigs in stock
My mobile wig service carries approximately 600-700 quality wigs of many different styles and colours at any one time.
Some of my most popular sellers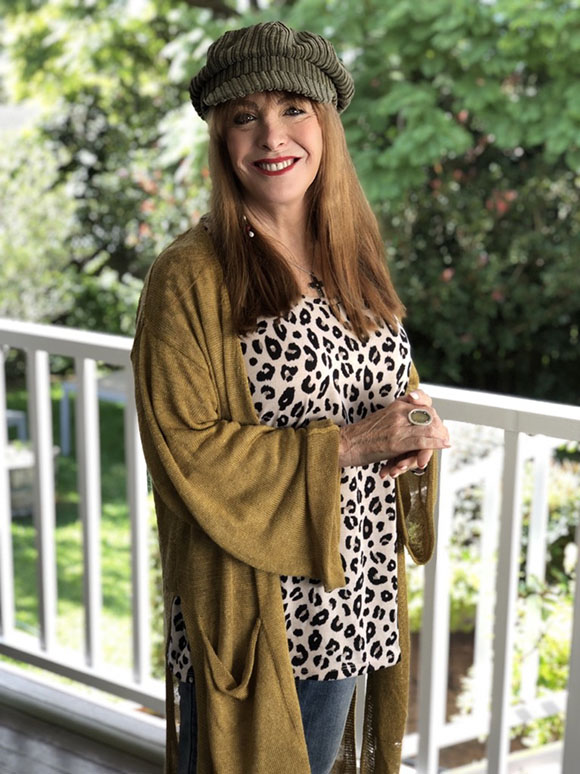 Sydney's Favorite Wig Lady
With over 16 years of sourcing the best quality wigs from across the globe, and going door to door to help her clients when they need her most, Diane is the wig fitting specialist
I lost my sister to cancer many years ago and I am certain that has been instrumental in what I do now. Being diagnosed with any form of cancer is most distressing. You are usually bombarded with appointments, just when you don't feel like going out at all.
Well, there is one appointment you need not leave home for. I am The Wig Lady and I come to your home, hospital or wherever you would like to see me. I am available seven days and there is no call out fee.
testimonials
what my beautiful customers are saying
Here are some of my most frequently asked Questions..